Hello everyone!
I am back with another Monday Reviews! This week, I am reviewing
Confess by Colleen Hoover
!
As always, a quick synopsis of the book: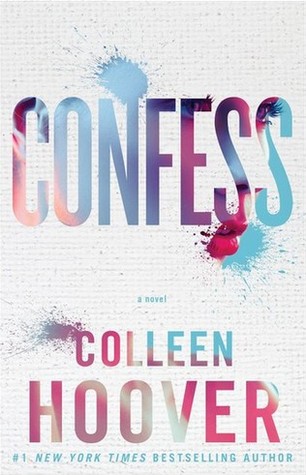 Auburn Reed has her entire life mapped out. Her goals are in sight and there's no room for mistakes. But when she walks into a Dallas art studio in search of a job, she doesn't expect to find a deep attraction to the enigmatic artist who works there, Owen Gentry.
For once, Auburn takes a risk and puts her heart in control, only to discover Owen is keeping major secrets from coming out. The magnitude of his past threatens to destroy everything important to Auburn, and the only way to get her life back on track is to cut Owen out of it.
The last thing Owen wants is to lose Auburn, but he can't seem to convince her that truth is sometimes as subjective as art. All he would have to do to save their relationship is confess. But in this case, the confession could be much more destructive than the actual sin…
Okay, so just to be clear, I
absolutely
adored this book! It is my 9th Colleen Hoover book, and I am here to tell you, she did not disappoint with this one! I loved how the storyline came together, and how the struggles the characters went through were so real.
Throughout the novel, there are paintings
that are inspired by anonymous confession left at the studio.
I loved the paintings and what they added to the story, I felt like they really helped bring the story and the characters together.
Character wise, my heart broke for Auburn so many times, and Owen was so amazing despite his family issues. On the other hand,
I absolutely hated Trey and I really wasn't the biggest fan of Lydia, especially
when
it came
to
AJ.
While I really enjoyed this story, I feel like there could be more to it. Maybe another novel? Or a novella? I just feel like Trey wouldn't let things happen like that and he would fight back a little more. Plus I also want to see a "10 years later" or something!
Overall, I loved this novel and I highy
recommend it! If you haven't read CoHo, what are you doing with your life?!? I gave this one 5/5 stars on Goodreads!