Hello everyone!
I am back with another Monday Reviews - on a Friday! Today, I am reviewing a book that is coming out June 2, 2015,
Proof of Forever by Lexa Hillyer
. I was lucky enough to receive an advanced readers copy of this book from HarperCollins Canada. All opinions are my own.
As always, let's start with the synopsis!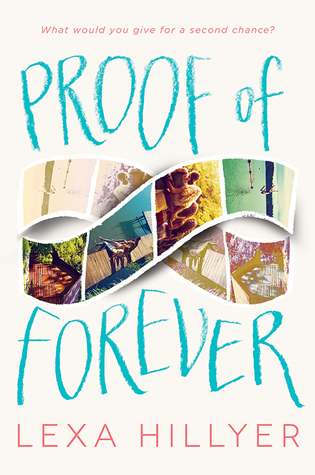 BEFORE: It was the perfect summer of first kisses, skinny-dipping, and bonfires by the lake. Joy, Tali, Luce, and Zoe knew their final summer at Camp Okahatchee would come to an end, but they swore they'd stay friends.

AFTER: Now, two years later, their bond has faded along with those memories.

THEN: That is, until the fateful flash of a photo booth camera transports the four of them back in time, to the summer they were fifteen—the summer everything changed.

NOW: The girls must recreate the past in order to return to the present. As they live through their second-chance summer, the mystery behind their lost friendship unravels, and a dark secret threatens to tear the girls apart all over again.

ALWAYS: Summers end. But this one will change them forever.
I really wanted to love
this
book! I did, so that makes this a hard book to review. It was good, but it felt a little young, especially when the girls "went back in time" to when they were 15. I kept feeling like they were 12 years old, not 15.
I also had a hard time keeping each character straight. The story was told in 3rd person, but there are four girls and while they are somewhat
different
personality wise, the writing style made it a little hard
to distinguish who was who.
I did like the idea behind the story though, they are sent back in time to try and fix their friendship, but
ultimately
, I didn't really care about any of the characters and the story just seemed to drag on.
Overall, good just not great. I gave it 3/5 stars on Goodreads.