Hello everyone!
I decided to do something a little different today, and since the first day of summer was just a few days ago, I thought it was time to share a list of books you need to read this summer!
No summer reading list is complete without at least one road trip! Luckily, LGL is just the book! Its a road trip meets summer romance meets finding yourself story. Broken up into six sections, really mini-stories connected through the main character, this beautifully written book is humorous and heart wrenching.
If you love(d) LGL by the same author, I recommend you check out his new book. Coming out in August, this is a story about clichés and looks at what it means to grow up and live life to the fullest. And if its anything like LGL, the writing is going to be stunning! You definitely want to get your hands on this one when it comes out!
Ok, so this is your perfect summer romance! There is romance, betrayal and drama. The characters are so well developed, and I flew through it! Its just one of those cute, first love romances. There is also a lot more parental involvement in this book than you normally see in YA, which is unique. I loved that the romance was fairly quick to develop, but not in an annoying, instalove kind of way. You could see them as a couple throughout the book, not just the last 2 chapters.
If you enjoyed MLND by Fitzpatrick, you need to pick up the companion novel/sequel! It follows the best friend and sister of the previous book, and how their relationship develops. Dealing with family issues and substance abuse, this book is promising to be a witty, heart wrenching novel, perfect for summer. It comes out on August 18, which means you can marathon read the series!
A.S. King is a genius when it comes to YA novels, and if you haven't read anything by her, you need to remedy that NOW! ATP wasn't my favourite King book, but if you are looking for a book with some diversity, this is your pick!
If you are looking more of a realistic romance, this is your book! Set in a tiny trailer park town, this story combines a girl with big dreams and the inability to achieve them, and a boy, back from Afghanistan missing a leg and his cocky attitude. Together, they try to get through one last summer and their friendship becomes something more. This romance is slow burning and beautifully heart breaking.
Again, no summer reading list is complete without a road trip book! And if you read this one before July 24, you can go watch the movie and not have to worry! This is my favourite John Green book, and I highly recommend it!
Ok, so maybe this one isn't exactly YA, but it is still an amazing story about finding yourself and the consequences of life. I've read this book multiple times, and each time I love it even more. If you are looking for something a little bit different, or perhaps a little bit outside your comfort zone, I would highly recommend this or an of Hosseini's other books.
If you haven't read this book, you need to. But you need to disregard the hype surrounding it. Yes, its a great book. But don't set your expectations too high. This book is good, if you go in with no expectations. And really plot wise, it is best to go into it blind. But it is a must read for the summer!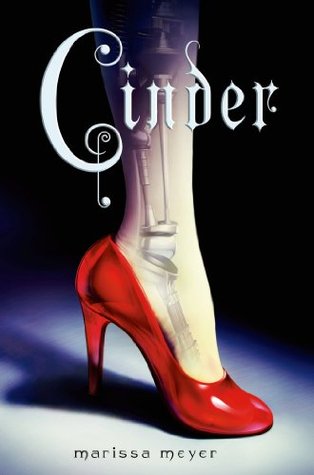 Yes, another road trip, but this was is different! I swear! After a tragedy in Amy's family, her mom relocates the family but requires Amy to stay until the house sells. Once it does, she is supposed to drive to the new house, across the country. Because of the accident, she doesn't drive, so her childhood friend, Roger, decides to drive her. They were supposed to stick to Amy's mom's schedule, but they end up taking some detours. This book is heart breaking and wonderful, and is filled with pictures of the trip, playlists, diner menus, everything that makes you feel like you are there with them!
A little less summery, but the first book in The Lunar Chronicles is well written, and awesome! You can start the series, which consists of Cinder, Scarlet, and Cress with the prequel Fairest and be done in time for the fourth and final book Winter to be released in November! This series is witty and smart. Highly recommend!
If you are like me, and heading to univeristy/college in the fall, you will want to pick up this book. It deals with the fear of being away from home for the first time, being cast aside by your twin (okay, maybe that doesn't apply to all of us) but still! This is the perfect book for getting ready for your first year of post secondary schooling.
You have to pick up a classic sometime, why not Golding's acclaimed Lord of the Flies? Maybe you skipped it in high school English or you have to read it for university. Regardless, pick up this least-classically written classic. Get in touch with your survival side and settle in with this "man is inherently evil" novel! After a plane full of British schoolboys crashes on a deserted island, they have to try and survive with no adults.
Read this one in tandem with LotF, as it has been called the female version of the classic. A plane filled with beauty queens have to survive on a deserted island, similarly to Flies. It deals with trying to survive and realizing their is more to beauty than what meets the eye! (did you like that? lol)
Hopefully you have been able to find yourself some new books to read, and be sure to let me know your thoughts in the comments!