Hello everyone!
I am back with another Top 5 Wednesday!
If you want to check it out, you can go to the
Goodreads group
and read more about it.
This week's topic is top 5 disappointing eye candy books, or books that look gorgeous but didn't live up to their wonderful covers. I have to say, this was not as hard as I thought it would be! Apparently I'm a bit of a cover buyer, so many of my books are ones that I picked because I liked the cover, and maybe not the synopsis.
Magonia by Maria Dahvana Headley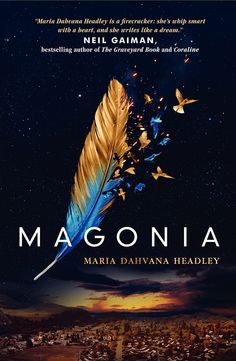 Storywise, this book just didn't do much for me. I lost interest as things became more and more far fetched and confusing.
That being said, I will probably be reading the sequel because if the cover is as gorgeous as this one, I cannot say no! *sigh*
No Place to Fall by Faye Robin Brown
The cover of this book was just so misleading.
I was expecting an epic road trip. That's not what I got! It wasn't that I hated this book, I
didn't. And it deals with some serious issues, but I just kind of felt like it was an Eleanor and Park knock-off.
The Last Place on Earth by Carol Snow
Again, not a horrible book, just a misleading cover.
I was expecting a cutesy little romantic novel with a mystery of a girl trying to find her friend.
Not dooms day preppers. Yes, thats right.
I just didn't love the storyline and felt ripped off.
The Way We Bared Our Souls by Willa
Strayhorn
OH how I wanted to love this book so very much!
Five teens pull a
Freaky Friday
around the camp fire and wake up the next morning with a problem that isn't theirs.
Sounds great right? Nope! It got weird and confusing and I was not a fan.
Say What You Will by Cammie McGovern
I love a good typographical cover, and the story of this book sounded great.
What I got were two whiny, 12 year old sounding main characters who, *create* a conflict that is so left field I was dumbfounded.
Ugh.
So yeah, that's that! This post was quite cathartic for me. I will say though, just because I
didn't like a book, that doesn't mean that you won't like that book. Everyone is different and everyone likes different things.